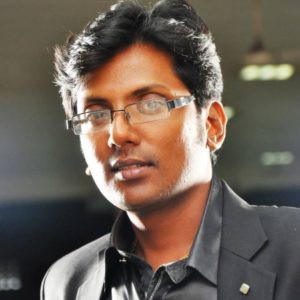 Mr. Lewis hails from a family of teachers , Teaching Music and Audio became his profession since 2003 . Having completed his B.E from Veltech college [ Madras University] 2002 ,he continued to specialize in Audio and Recording from SAE college of sound engineering and accomplished his Diploma in sound Engineering Courses with Merit . He was then trained directly under Mr. John Moore from Apple and achieved his Teacher Training Certificate for Logic once again with Merit Scoring 96 % highest of all time . He also did his M.A in Human Rights and Duties From Madras University and it is his cherished taught to cultivate moral and social responsibilities to his students . He served more than a decade teaching Audio and Music at Soundtech Media one of the reputed institute for Sound Engineering .He had Trained more than 300+ students and transformed them into a successful Audio Engineers and music directors
He has trained many students who turned out to be successful music composers and musicians that includes Suchitra Karthik , Anand Aravind ,Ved Shankar , Navis Fero , Stanley ,Santosh Hariharan , Shrikanth Lakashmanan, Suchit Sureshan, Ijaz ahamed , Nithin Raj ,Deepak Kumar ,Girish Kuttan and Anirudh Ravichandar .
He has also trained Visually challenged music aspirants and helped them realize their Dream . Suresh Kumar , Girish Kutan , Hari and Shakthi Kamleshwar are now successful Sound Engineers who did their Diploma in Sound Engineering from Mox Media Academy

a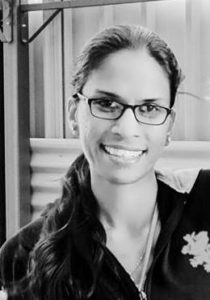 Professional Voice Trainer , Sound Engineer , Presently working as a Music Education Consultant with NALANDAWAY FOUNDATIONS .Her contribution as a Trainer and Performing Artist with CRR – Reunion Island [GOVT OF FRANCE ] and Music consultant for Mental Health Programs wit GLOBAL HEALTH INSTITUTE – Australia extends er musical experience more universal . Miss Manjula would be providing formal music education and Advanced Voice Engineering Sessions to students .
---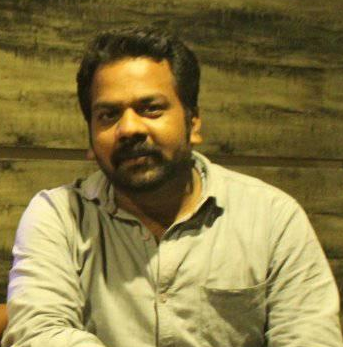 Mr. Karthik Das an aspiring professional skilled in Acoustics , 3d Designing and Management . After his Graduation in M.s.c Mathematics he developed his skills by teaming up with many studio Designers . He was part of studio erection team at spectral synthesis and was involved in projects like Mr. A.r Rahman"s Y.M studio , Sonic Pro studio and many more .
He has completed his 7th Grade in Trinity Music Theory and 5th Grade in Digital Keyboard .A Constant learner and passionate teacher who could handle multitasking .
---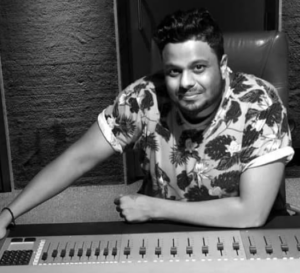 Ganesan Sekar Well established Music Programmer and Upcoming Music Composer . He is Currently Working as Music Director Produced & Directed by Vetran Prabhu Deva .He has released many Singles in association with Vijay Yesudas , ArunRaj Kamaraj and Many industry Professionals . He has worked as Programmer and Rhythm Arranger with Legendary Composers like Mr. VidhyaSagar , Hip Hop Adhi and Many others . Mox Started a Perpetual Relationship with Mr . Ganesan while Designing Acoustic and Studio for him.
---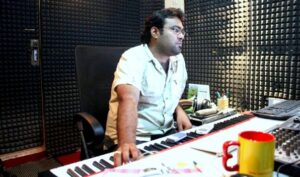 Mr. Shamanth Nag -C.E.O of Cognitive Audio Lab – Well Trained Western & Indian Classical Musician ,Winner of Best Music Composer Titles for his international Movie scripts .Emerging Composer both in Telugu & Tamil Movie industry . Constant Learner and a awesome Teacher . Mox Started a Perpetual Relationship with Mr.Shamanth while Designing Acoustic and Studio for him.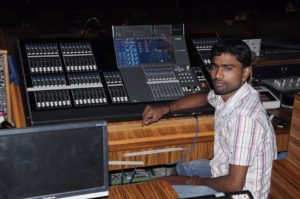 ---
Mr. Magesh Babu concert sound engineer and audio specialist , his experience spans more than a decade in live sound . He had worked with international Bands and Highly talented Musicians from all over the world . He will keep our students updated with latest technology and provide them a real time exposure to concert sound and lighting .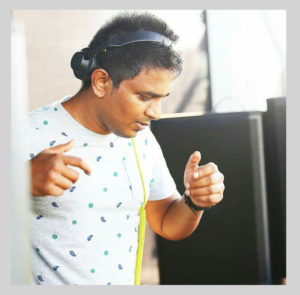 Mr. Ajmal Khan is a most talented music producer and a professional DJ in chennai .He has released many music albums ,associated with big banners and also trained many students in electronic music production .He would be playing key role as a creative head and project designer at Mox media Academy educating fresh talents.
---