Learn Radio Jockey in Tamil
Are you an aspiring RJ ?
Congratulations!!! You are at the right place. Join our online workshop on 25th March 2023
to improve your skills and become a successful Radio Jockey.
Learn Radio Jockey with Certificate from Mox Media Academy
[An ISO Certified & Govt Registered Academy – Serving Media Industry for Past 20+ Years ]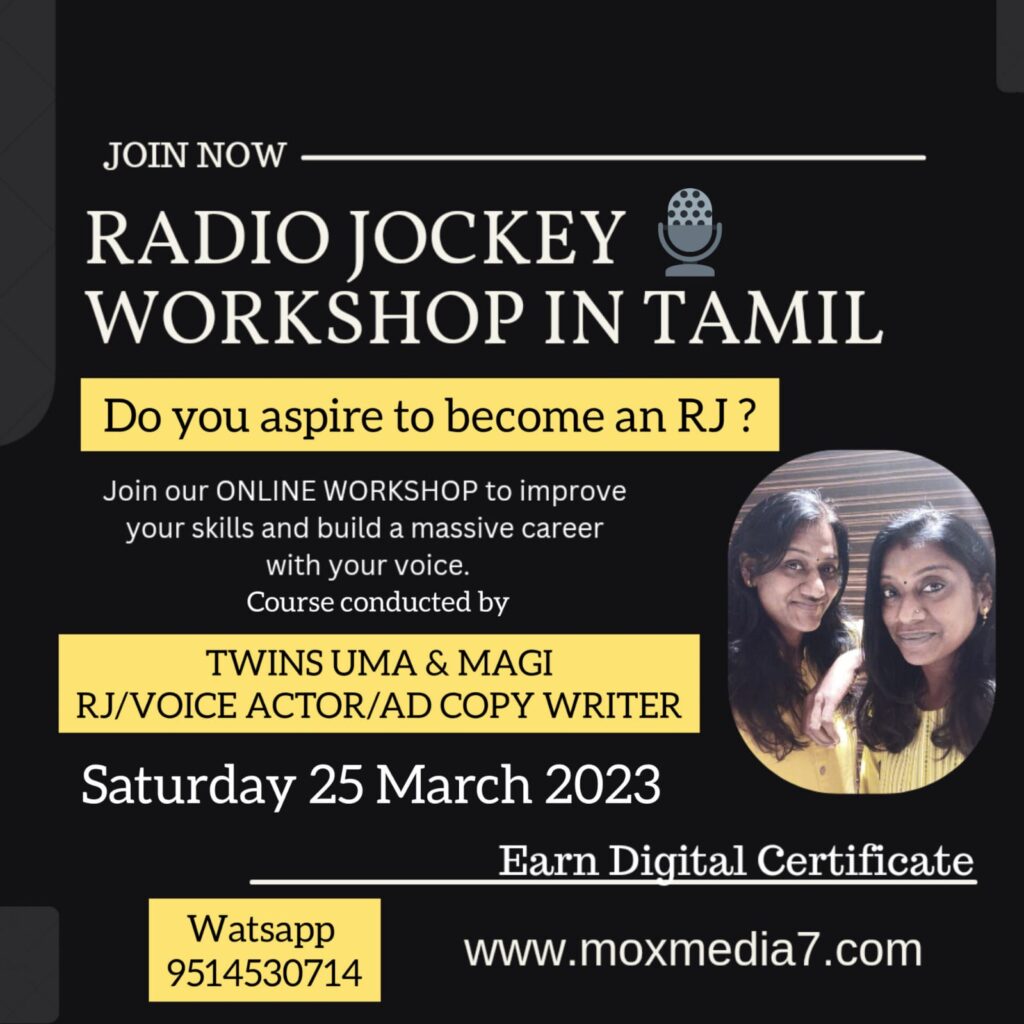 You are going to learn from our twin RJs UMA and MAGI,leading Senior Radio Jockeys,Voice Artist and Ad-Copy Writers in the industry with over 10+ years of expertise.
This online workshop provides you the foundational knowledge, fundamental skills required to become an RJ .
Limited Seats
Modules Covered:
The use of language for radio medium
Diction and pronunciation
Voice modulations
Writing scripts for the show
Making shows
How to present yourself with confidence.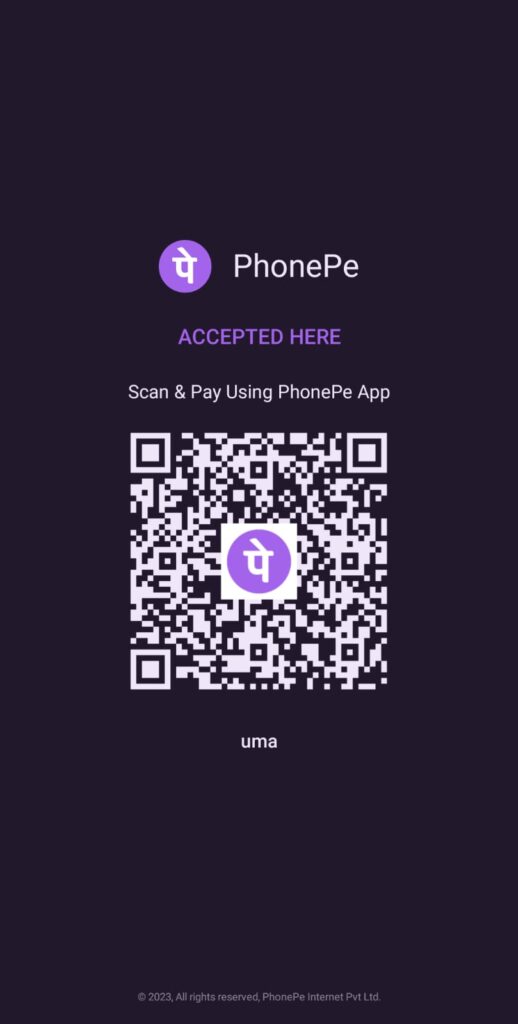 SCAN or PAY USING UPI ID
Now Only 499-/
Let the World Hear You
UPI ID -9677198693@ybl
---
We are committed to providing certificates to our students to acknowledge the skills they have acquired during their studies.
Mox Media Academy is an ISO-certified organisation affiliated with the NCVTE (National Council for Technical and Vocational Education) – New Delhi. We have trained more than 700 +students in Sound Engineering and Music Production and transformed them into successful media professionals.
To authenticate certifications and to network our students with the media industry, we have a direct download link to our certification portal.
---