We had visualized , foreseen and designed a new concept in teaching  Audio engineering and Music Production .Our students don't just utilize the institutes facility, they are now given a chance to explore Professional Recording setups,  meet real time music composers and sound engineers .
"Thanks to our Alumni & Well wishers "

Mox Media Academy is  Conceited to announce its Tie up with Following studios and Engineers . Our students would be meeting them on a regular basis and would be interning with professionals .

Mr.Shamanth – Cognitive Audio Lab -Sound Engineer/ Composer-

Mr. Shamanth is an Audio professional always wanting to share his knowledge and encourage new talents. He had given tons of opportunity to our students to associate with him and he is constantly in touch with our faculties providing real time exposure to our students  . All our students will get to study and work in his esteemed Studio -Cognitive Audio Lab .

---

Mr.Hafeez– Seed Studio Mix Engineer

Seed studio's Chennai houses highly talented Sound  Engineers and Mix engineers  who always extend their support to students of Mox Media Academy .At seed studios Mr. Hafeez and his team of sound engineers work with most reputed Directors  like Mr. Gautham Vasudev Menon ,Mr.Myskin and many more . Mr. Dheeleban engineer at seed studios is skilled in Film post production and always been our well wisher .

---

Mr.Srikanth -Musio In Studio –  Sound Engineer/ Composer

Mr. Shrikanth is an extremely talented and well trained  classical musician associated with Mox Media Academy . Musioinn Studios chennai founded by him would be part of our training facility .All our students would intern with Mr. Shrikanth and Mr. Yuvaraj at Musio inn studios . Mr. Shrikanth would be a member in SAD[ Student Affair Division ] and would play a vital role strengthening Moral and Social values .
---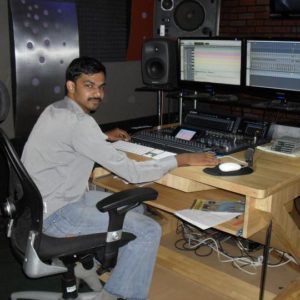 Mr.Ijaz–  Mix Engineer
Mr. Ijaz is an experienced sound engineer  who is associated music Director S.S Thaman and S.A Rajkumar . He had worked as Mix engineer , Sound Effects Producer for movies like Kanchana 2 and many more .Mr. Ijaz would be educating our students in Film Post production , Re Recording and Mixing and he would also be providing internship to our students .
---
---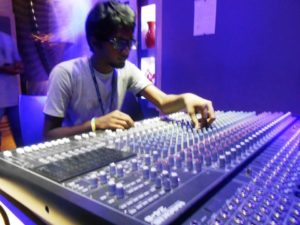 Mr.Kingsley–  Sound Engineer/Composer
Mr.Kingsley is an composer / sound engineer currently working with many reputed stuidos in chennai  .He would be a part of our creative team coordinating with our students to create new projects and composition .
---
---
h
Mr.Solomon– Radio Mirchi Sound Engineer/ Composer
Mr. Solomon Sundar has worked in many Fm stations in Chennai and bangalore .He would be a Senior panel member in our student Affair Division and he would also provide career guidance and counselling to students who wish to become sound engineers and music producers .He would also team up with Mox media Academy in organizing events and competitions .
---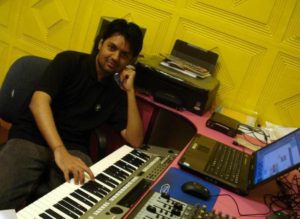 Mr.Haricharan –  Sound Engineer/ Composer
Mr. Haricharan an talented sound engineer / composer works for kanada film industry . He also runs his own studio in Bangalore. He would providing internships and  career guidance  to our students , Him being a well trained musician will also be a guest lecture at Mox Media Academy .
---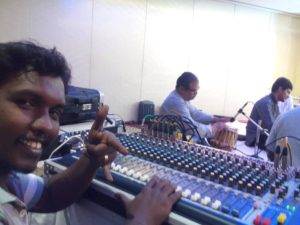 Mr.Pandiya Raju– Live Sound Engineer/ Folk Artist
Mr and Mrs Pandiya Raju both being Media Person and Folk artist would train our students in traditional folk music and folk instruments . Mr. pandiya Raju is also an sound engineer working  for many concerts and live shows in Chennai .
---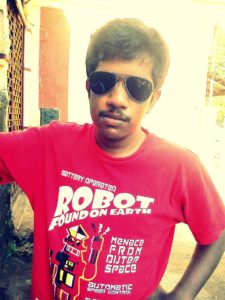 Mr. Daniel Rabin – Chennai Live FM- Sound Engineer/ Composer
Daniel Rabin is a musician and a sound engineer presently working with Chennai Live Fm . He would be handling Audio broadcasting module and Jingle composition at Mox Academy . He would also coordinate with students in getting their project on Air .
---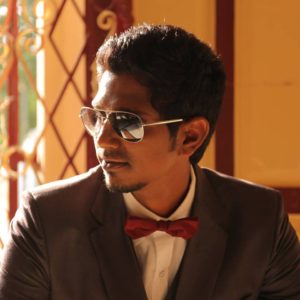 Mr.Solomon– Radio Mirchi Sound Engineer/ Composer
Most spontaneous and talented Sound Engineer and Jingle Composer , Presently working with Radio Mirch as a promo producer . Mr. Raymond would be training our students in jingle production and spot production  and will also  introduce to RJing to students who are interested in Radio broad casting .
---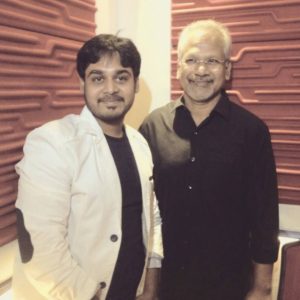 Mr.Karthik Harsha–  Mix Engineer/Composer
Mr.Karthik harsha former employee of suriyan Fm is now employed as a sound engineer and music composer in Dubai . He has also scored music for three films and would be part of our creative team guiding our students .He would also be providing career guidance to our students